Captain Soda (Early Access Demo)
A downloadable soda shooter
Refreshing chemical warfare. Captain Soda is a charming soda-themed arcade arena shooter inspired by Super Crate Box. Wield weaponized soft drinks to defend earth from waves of invading aliens!
---
Update Feb 8 2022: Thank you for those who played the demo! The demo is currently no longer available for download. Check the updates to this game in the devlog section below for more details, or sign up to the mailing list to keep up to date!
🥤 Get updates by signing up for the mailing list! 🥤
🧊 Discord 🧊
Gear up against waves of aliens by customizing your loadout of weapons and accessories. Splatter those aliens with their one weakness in level after level of intense challenge -- just be careful not to run out of soda and catch yourself thirsty! Refill your stock of bubbly death in Charge-and-retreat combat gameplay.


Refresh yourself with soda-themed weapons, effects, animations, and gameplay!
Intense arena-shooter platforming action with a unique level-looping mechanic
Customizable equipment loadouts -- choose from a short ranged weapon, a long-ranged weapon, and accessories to give you the best advantage in combat
Beautifully hand-crafted levels absolutely dripping with freshness... but you knew that already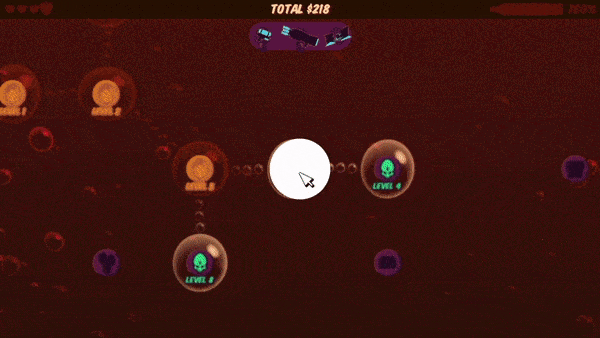 Taking inspiration from the critically-acclaimed 'Super Crate Box', this game refreshes the classic action-shooter platformer design with a level-based campaign that has more levels, enemies, and expands on the level-looping mechanic! Equip yourself with weapons and accessories to take on each challenging level.

Pop aliens with soda bubbles, knock them away and into other enemies with a giant glass bottle bat, and dash around using a foam-powered soda rocket jetpack. All these juicy weapons and more!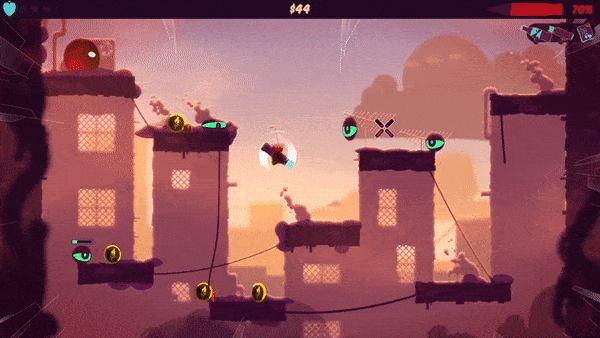 This is currently an early-access alpha demo! This demo currently has no sound. The full game will be released in 2022.
Controls:
To play, use mouse + keyboard. controls are listed in the bottom right of the game window at all times.
Feedback is greatly appreciated, as it will help the game improve! If you played this game, please consider leaving a comment about your experience. Thank you!